Kenya Railways Trains to Be Converted Into Meeting Rooms
Plans to convert trains into meeting rooms are at an advanced stage following a discussion between Kenya Railways Corporation (KRC) and Kenyatta International Conference Center (KICC).
Speaking in an event at KICC on Tuesday, February 1, KICC Chief Executive Officer, Nana Gecaga, confirmed that the two agencies are inching closer to a deal as part of the Conference Center's expansion plans.
Once done, Kenya Railways will convert some of the carriages on their trains into conference rooms to allow passengers hold meetings while on transit.
"We are working on a partnership with Kenya Railways which will see the conversion of some carriages into meeting rooms in order to boost (business)," stated Gecaga.
Gecaga also noted that repairs to transform KICC into a modern, virtual-meetings friendly building, have already began with the aim of supporting events with as little as two people.
"Domestically, we really have a paradigm shift with that. It has always been there. The pandemic has forced Kenya and Kenyans to sell their products to their own," she added.
The renovations are expected to give the building a modern facelift with new meeting room spaces.
She further noted that domestic events at the iconic building had improved from 40 per cent to 60 per cent within months.
"We have seen a lot of local clients, we are getting busy, we were performing two events a week and now we are at four, its back to back now. Over the past few months, our capacity has risen to 60 percent," she explained.
The tower has in recent years been in the financial red with the taxman seeking to auction properties to recover a debt amounting to Ksh450.58 million for failing to pay their taxes.
The huge debt was revealed in an audit report released in Parliament by Auditor General, Nancy Gathungu.
KICC is in total debt of Ksh928.93 million with different business firms that supplied products on loan.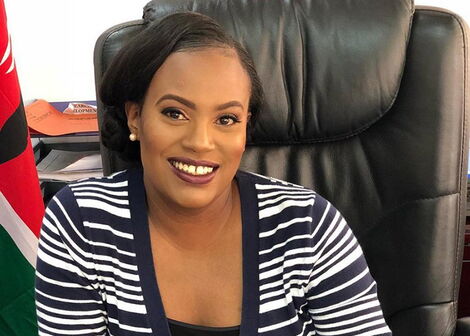 ---